I don't really "go out" on New Year's Eve although I have no objection to "going all out." So for the last couple years my boyfriend and I have stayed in and made grandly caloric dinners (roasted bone marrow...not for the faint of heart, quite literally). But staying in doesn't mean I have to have unpainted fingernails, oh no! So I will be wearing this: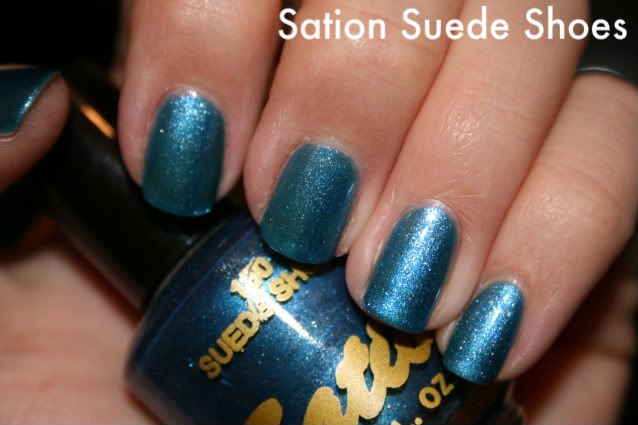 Oh, it's lovely. A bright blue jelly with tons of silver microglitter, this polish dries to a smooth shine. Next time I might consider wearing it over a dark blue or black creme, but this is three coats and it's fine. It's only in front of bright light that you can see the nail line a bit. And for a polish that cost $1.39, the application was thrillingly good.
Okay, so I mentioned I'm starting a new full-time job on Monday and I'm nervous for all the usual reasons. Ultimately I'm sure it will be great but you always have that awkward phase where you're not sure of all the rules. During this time I'll be wearing some of my more subtle nail colors so as to gauge the office's tolerance of more daring colors.
Do you think...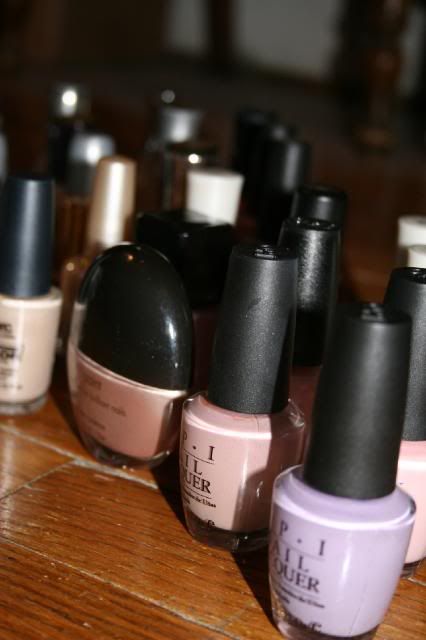 I have enough?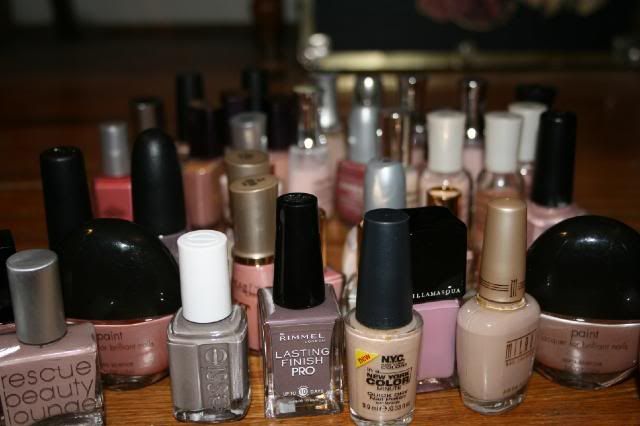 Haha, that's a joke.
During the interview process for this job, I wore three separate sheer/neutral colors and I like to think they brought me luck. So I'm going to stick with that tactic for the time being and then maybe, when everything's going really well, I can wear Suede Shoes to work and no one will bat an eye.