I love this.
It's Claire's Dream Catcher, supposedly a dupe or at least a very close relative of the sought-after
Chanel Jade
. But $4, instead of whatever godawful amount of money somebody wants on eBay.
Here are some other tasty minty greens, too.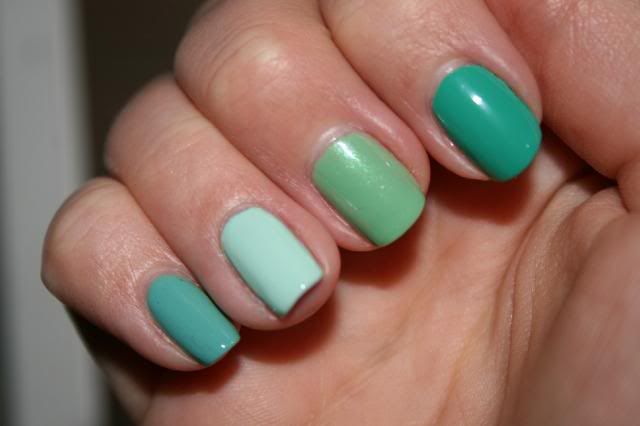 L-R: Essie Greenport; Essie Mint Candy Apple; Dream Catcher; Sally Hansen Mint Sprint.
Mint Sprint! I love it!