It took me a long time to warm up to Essie, a brand I always associated with pale pinks, bridal whites and classic reds. Essie is good at those things, it's true, but they've responded to the uptick in demand for "different" and more unusual colors. Some of the best greens are from Essie...Pretty Edgy, School of Hard Rocks, Going Incognito, Absolutely Shore and of course Greenport are some of the best polishes in my collection.
You might even say that I have a problem.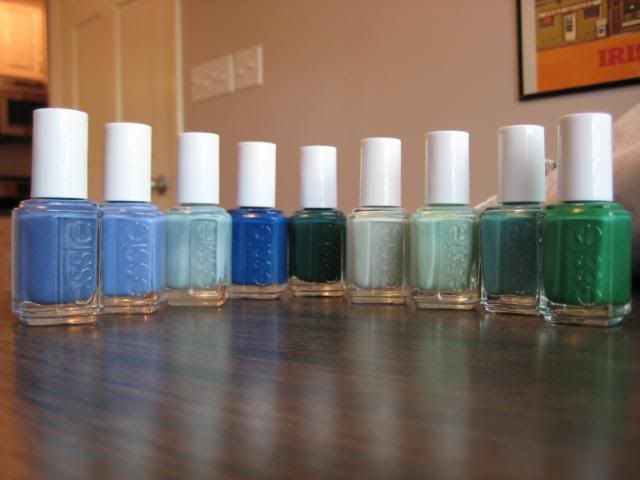 Anyway...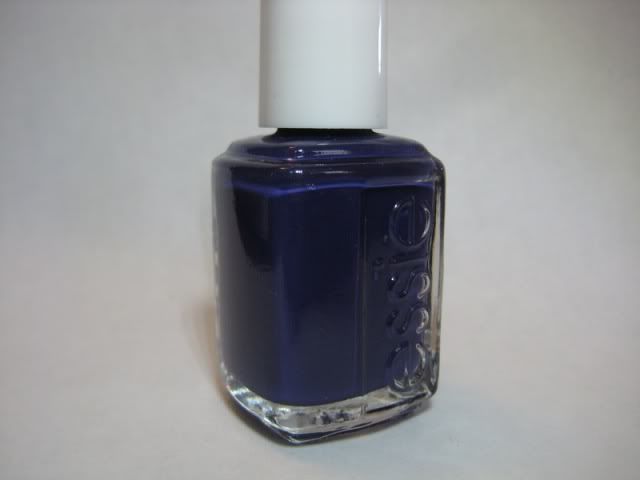 It's an incredibly vibrant violet or blurple, if you prefer. It's very,
very
pigmented and yes, it is definitely a one-coater.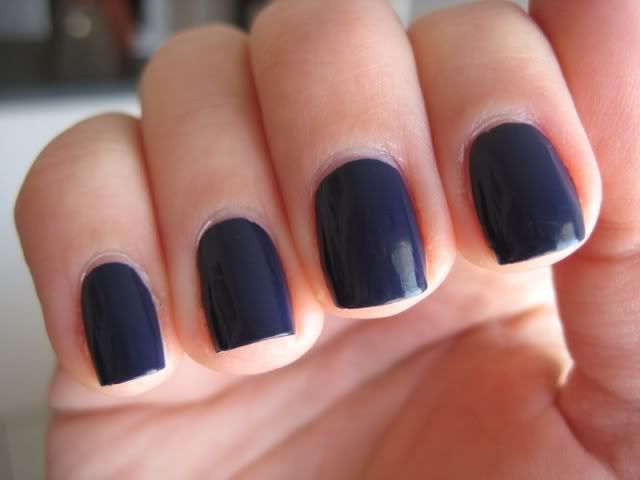 I used two coats.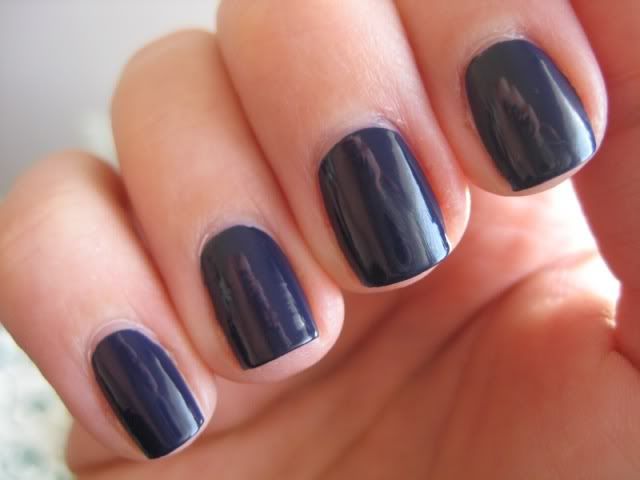 This is one of those "hard to photograph" colors but I think you can see (or at least, I can on my monitor) that the purple comes through pretty strongly. It's more purple than Road House Blues by OPI, which is a comparison everyone seems to be interested in. Whether you "need" both would probably be determined by a formula preference or perhaps your skin tone.
This applied very well...cleanup was a bit of a bear just because of the high level of pigmentation. Every time I swiped at some stray polish with my brush, it spread all over my skin. Easily remedied, though.
This is a super gorgeous polish and I'm glad I picked it up...will you buy it?