Last week before I went on my nail polish diet (which has been going really well, ha ha ha) I ordered some Barry Ms during a 20% off sale. I didn't get a ship notice but they showed up at my door today so hooray!
I got my first Barry M, Block Orange, in a UK swap.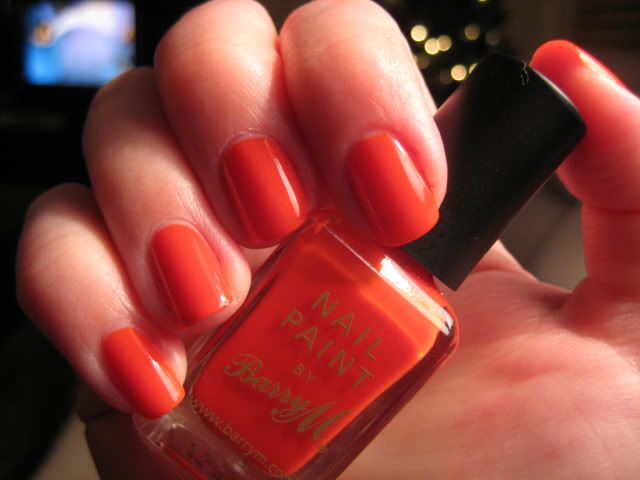 I liked the formula a lot and the color is squishy and delightful. So when I got the email about the discount code I jumped on the chance to acquire a few colors I've been wanting for a while now.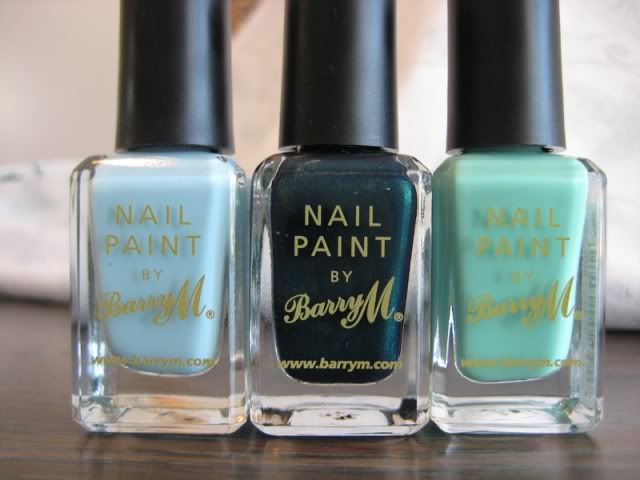 Blue Moon, Racing Green, Mint Green. I've been eyeing Racing Green since...oh since I first started frequenting MUA, I guess.
Blue Moon is a soft blue with a hint of shimmer - similar to Hard Candy Sky and a distant relative of Chanel Riva. I'm hoping the formula is better than Hard Candy Sky, though.
Also, because I am a dunderhead and accidentally somehow ordered two bottles of Blue Moon, I'm going to give one away! To win it, just leave me a comment telling me something you'd like to see here on Nail Polish Nonsense. A swatch, a comparison, stash pics...whatever! Just anything.
Leave your comment before Thursday, July 7 at 6pm EST.
I'll select a winner at random using
Random.org
.
Note: Comments closed at deadline! I'll announce the winner tomorrow.