Hi there, here are a few colors that I've worn recently along with (as ever) my thoughts on the important world issue of nail lacquer.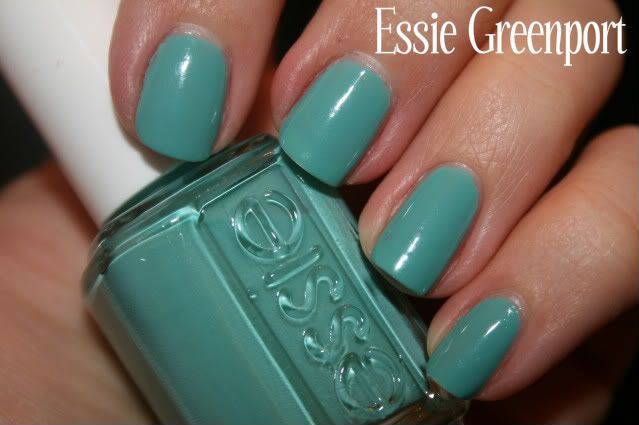 This polish was perfection, truly perfection. I wanted Greenport for a while, but by the time I decided I wanted it, the North Fork collection was nearly out of circulation. I found Sag Harbor, but still I hunted Greenport high and low -- it was even sold out at my favorite secret squirrel beauty supply store and online. So, as resourceful women do in these situations, I turned to the vast black market of eBay and found it for the retail price (and only slightly used, as I discovered somewhat to my dismay when I received it). I really love the color: A slightly gray, slightly dusty, hint-of-minty green that looks unusual and sophisticated all at once. I got several compliments on this one. The application was great (I used two coats) and I have to say, I am really developing a soft spot for Essie polishes. I don't know if I used one in the past that was problematic or if I just thought Essie was strictly pinks and sheers, but I had an irrational thing against them for some reason. It's true that I don't own one single "traditional" Essie -- all of mine are the oddball colors like Greenport, Sag Harbor, Mesmerize, Chinchilly, etc. Which leads me to say to Essie: Moar fun colors plz!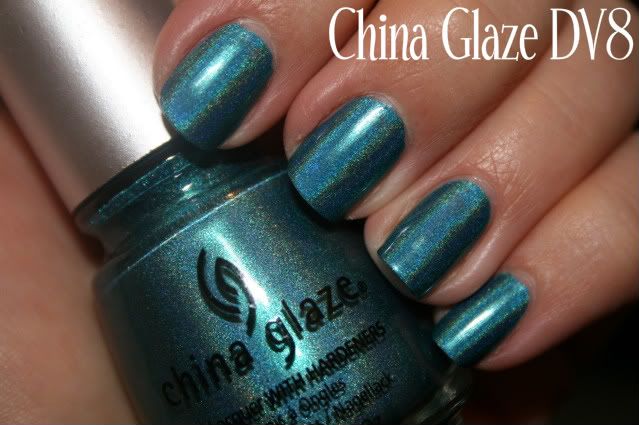 I was a bit afraid of this one, to be honest. I'd wanted it for a long time and then somewhere along the line developed an intense dislike of China Glaze. Actually I've been sitting on the edge of a big ball of blah regarding China Glaze for some time now and I can be silent no longer.
I have been picked on (albeit gently) on the nail board for defending Butter London polishes -- a brand that is generally disliked on the nail board. But sometimes someone will ask about it and I'll pipe up that I really do like my Butter London polishes. And then I will sort of get prodded for it, which I think sort of sucks. Because here's the thing: I never talk about how crappy I think China Glaze's typical quality is, even when everyone else is raving about it. I just don't think it's all that great,
consistently
. (That being said I may or may not have ordered a couple recently. I'll put up with a lot of quality issues for a good color.)
Anyway, that's the most recent news -- I'll share my thoughts on my new China Glazes at some point soon, I'm sure.