About a month ago I ordered a bottle of Nfu-Oh Aqua Base from FabulouStreet. I was tired of struggling to apply my Make Up Store and Nfu-Oh holos only to have them look like crap when I finished and begin chipping/wearing off almost immediately. I accept that some types of polish don't wear as well as others, but holos are so gorgeous and frankly, when you put that much work into applying a polish you want to enjoy it for a while.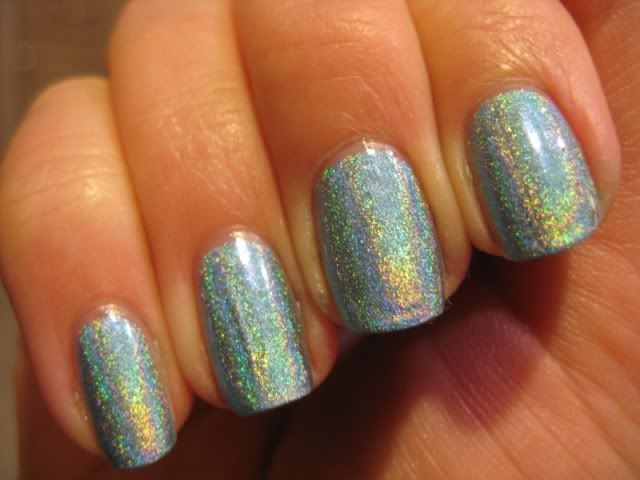 I decided to try the Aqua Base with Make Up Store Siw. Aqua Base is milky in the bottle and goes on the nail that way. You'll want to make sure you're not applying it too thick, or it won't dry properly and your nice holo polish will get messed up in spite of your efforts. It has a slightly sweet, almost flowery scent. I don't mind it but I suppose it could bother some people. I think it smells much nicer than typical nail polish.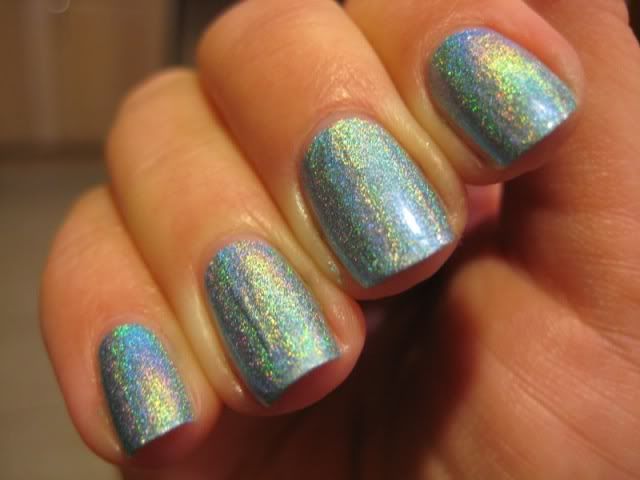 In short, the Aqua Base is a must for holos in my opinion. It made application 100% easier, made the holo look better on the nail, and thus far has made the polish wear much better. I've had Siw on for three days which is unprecedented for me.
Have you used a special base for holos? If not, what do you use, and how does it work for you?