Today I have for you three of the 3D sparkle holographic polishes from Australian brand Glitter Gal. I have purchased Glitter Gal polishes previously, but these three colors were provided to me by Leah from her
shop
. I'm happy to share the swatches and results with you so let's get started.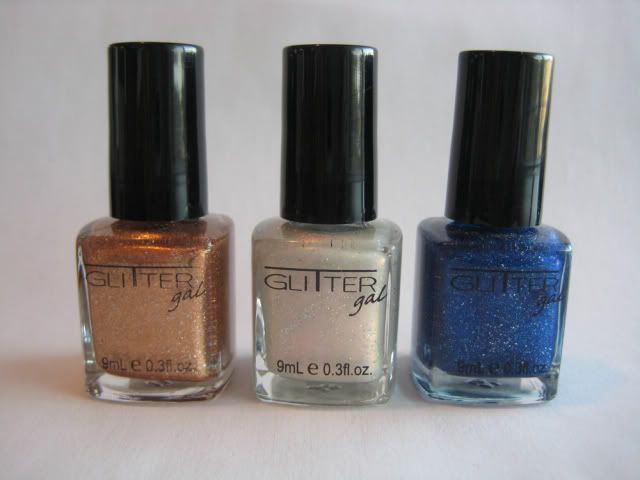 Bronze Sparkle, White Sparkle, Electric Blue Sparkle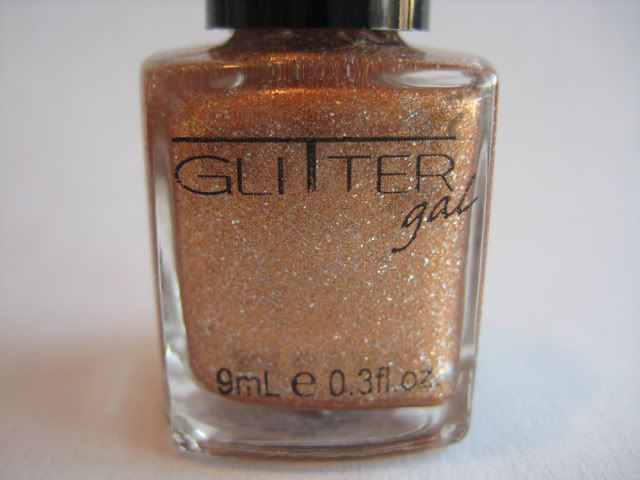 Bronze Sparkle
Bronze Sparkle reminds me of Cleopatra, or jewelry that you would traditionally associate with ancient Egyptian culture. It's a bright bronze base with lots of silver holo sparkle, which reflects red and turquoise and a rainbow of other colors, giving it that jeweled look.
The sparkles just light up, giving the polish a gorgeous depth.
In natural light, the polish looks more subdued. I like this quality - it's probably work appropriate for more settings, but it still has plenty of sparkle and interest - especially in the sun!
White Sparkle
White Sparkle is more than meets the eye - it's a sheer, pearlescent white base with scattered holo sparkles that glint and gleam. The pearly finish flares orange and pink in the light. Here, it's swatched over a single coat of Essie Marshmallow.
I can see this delicate look being appropriate for a wedding or even as a work-appropriate manicure for office environments. It's even more subtle worn alone. The scattered holo sparkles remind me of sunlight on a fresh snowfall.
I saved my favorite for last - Electric Blue Sparkle, which lives up to its name.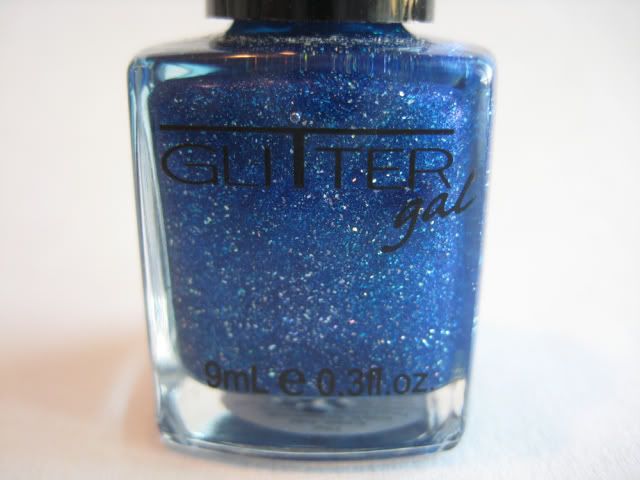 Electric Blue Sparkle
The bright blue jellyish base is packed -
packed
- with holographic sparkles. The result is a manicure that glows from within, because the jelly base makes the glitter look like it is sparkling from underwater.
All three of these polishes were easy to apply; Electric Blue Sparkle was probably the easiest to control because of the jellyish quality. I've always gotten good wear from Glitter Gal polishes and these were no exception (I've worn Electric Blue Sparkle and Bronze Sparkle for full manicures and both lasted 2-3 days before showing tipwear or chips). The sparkle is more dense in Broze and Electric Blue than in White Sparkle, so if you're looking for a glitter bomb, those are the two you'll want to consider. White Sparkle is a more sheer, subtle look.
In case you're not familiar with Glitter Gal polishes, remember that these bottles are smaller (.3 fl oz) than many nail polish bottles that you might be used to (OPI, Essie, Zoya, etc). As an example, here's a bottle of Glitter Gal next to a Revlon bottle.
Having purchased Glitter Gal polishes before, I can say that the quality and color payoff are certainly worth the price. Just know that they are smaller and you won't be surprised when you receive them!
You can get Glitter Gal polishes from Leah at her
shop
(she also offers Ozotic, a-England and other harder-to-find brands). I have always found her customer service to be fantastic.
The polishes featured in this post were provided to me for consideration from the seller. Aside from product samples, I have not received any compensation for this post. Opinions are strictly my own.