Hello there.
I hope you all enjoyed your holiday break, whatever you celebrate. Mine was lovely. Time off is a wonderful thing, though of course the holiday rush makes it not so relaxing as you might like. To remedy that I had a three-day weekend that ended today, and we didn't do much besides cook and watch football.
Last time we spoke (more than a month ago!), I was eagerly anticipating my first ever BB Couture order. It arrived in due time but I regret to say that I neglected to photograph the three colors (Eve, Sex on the Beach, Horned Devil) that I wore. The holidays were kind of a whirlwind in terms of slapping nail polish on and running out the door only to (unsurprisingly) discover dents and smears when I arrived at my destination.
So, here are a few one-offs for you.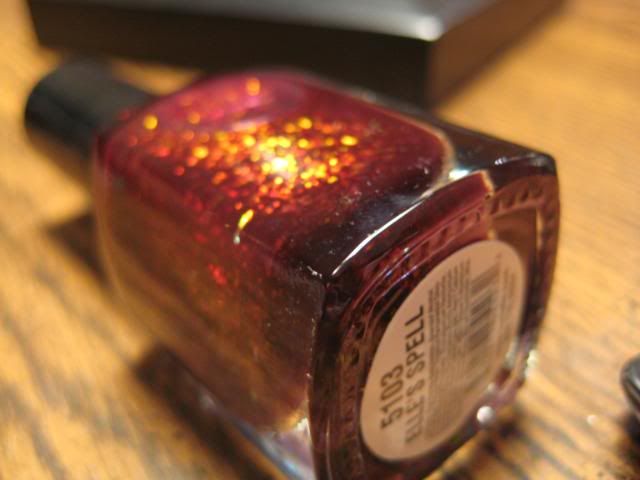 Barielle Elle's Spell! I believe this is from a holiday collection. I heard about this while in the grips of my frenzy to acquire the Ulta/OPI holiday exclusives after I had been told they weren't happening. I haunted two different Ulta's on what felt like two of the coldest days of the decade and didn't find the OPIs (at that point) but was able to grab Elle's Spell.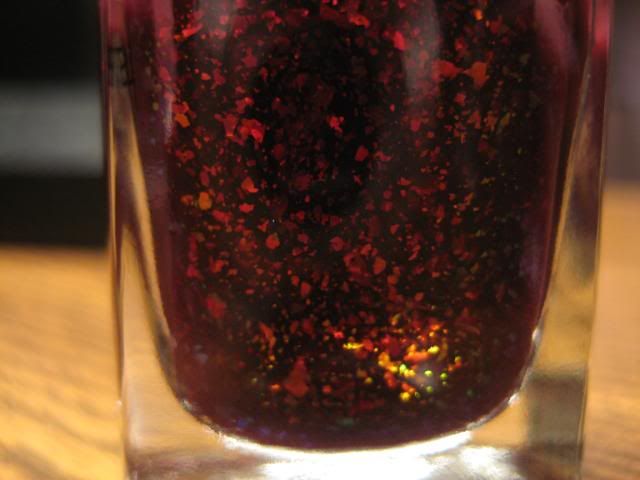 Pretty and lit from within.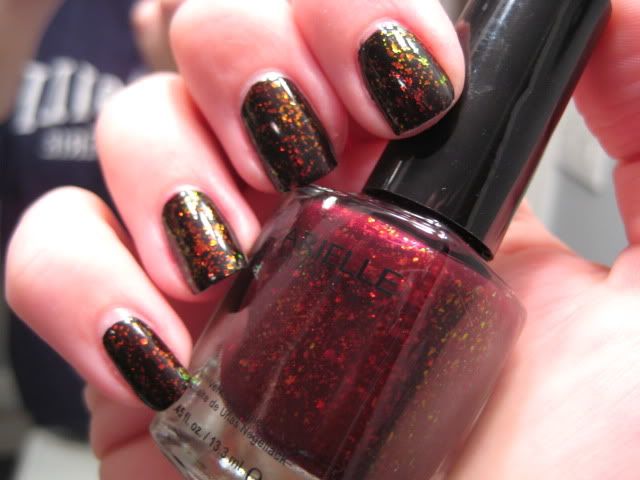 Elle's Spell over black. My nails at this point can only be described as profoundly janky but I did like the look of this polish. If you missed it, don't fret: If you have Sally Hansen Hidden Treasure or Nubar 2010 you probably don't need this. Yes, the base is a jelly red but unless you want to wear it alone, that won't really matter.
OPI Cuckoo for this Color. I bought this when I finally acquired the Ulta/OPI holiday exclusives. Beautiful green with a teal/blue shimmer (that you can't see too well in this picture.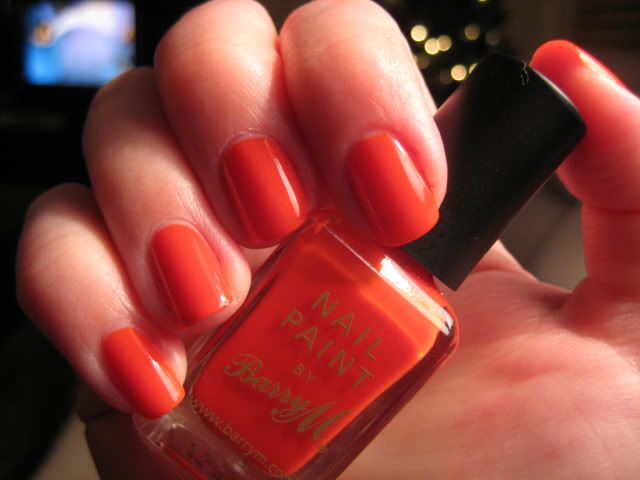 Barry M Block Orange, received in a swap from a nice lady in the UK. Jelly goodness.
As for my holiday nail colors, I didn't get too blingy or crazy because I have grown to truly detest removing glitter. I know this makes me a nail polish heretic in some quarters but I can't help it. So labor intensive! I wore Chanel Black Pearl on Christmas Eve and OPI Plum Full of Cheer (one of the Ulta holiday colors, and so pretty) after Christmas, and Illamasqua Fern on New Year's Eve.
What would you like to see next? I'm off buying for a while (of course...every time I say that, I fall off the wagon), but am happy to delve into my collection to show you some fun colors.