Hello there...things are busy here as I prep for a weekend trip out of town. I have a few colors to show you before I go, though.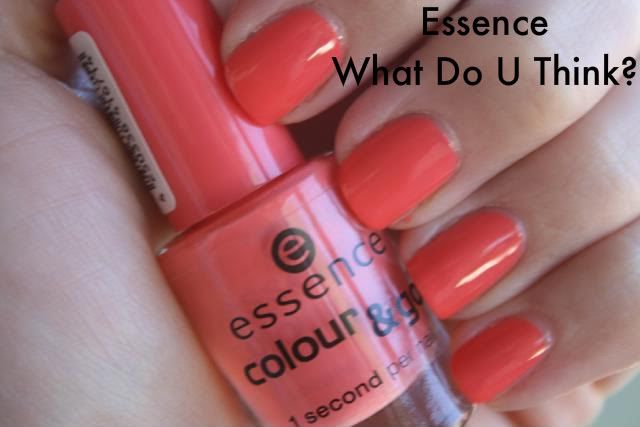 These tiny little bottles of nail polish are .99 at Ulta. .99! There weren't too many colors offered but a decent selection of bright colors that would provide a great opportunity to try a color you aren't really sure about or wouldn't normally wear. Nice formula. I really loved this color. I thought it was dupe-ish to Essie Chubby Cheeks, but it's not; I'd prove it except my picture of Chubby Cheeks is really bad. *sorries*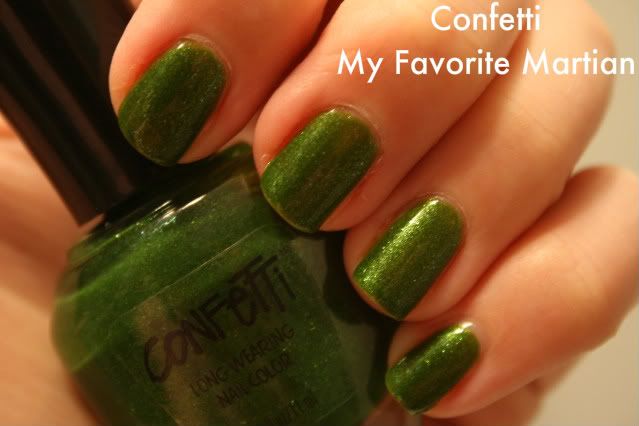 I picked this up to try the Confetti formula; it's really nice! Nothing spectacular, but considering the price of $2 per bottle it was a nice surprise. I also loved the name of this one.
If you have Sinful Show Me The Way, you might not "need" My Favorite Martian:
Ugh, sorry about the out-of-focus pics. That's what I get for rushing.
That's it for now! Have a great weekend.